Hello all ... hope everyone had a good weekend ... it was hot here (we're still around 100 degrees) so we spent some time in the pool. Hard to believe it is near the end of September and we are still swimming in our pool!
If you would like to check out some of the stuff I've been crafting lately, you can find some of it
here
. I made a couple of things from tutorials on her blog, and she featured them, along with others, in her post. I love fall decorating ...
just wish the weather would cool down so it would feel more like fall here in our neck of the woods.
Wherever you are, I hope you are having nice weather and that you have a great week.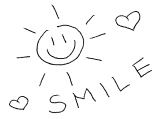 glitter-graphics.com